Buy the Book
FULL WATTAGE! A Practical Guide to Living an Engaging and Purposeful Life has won 3 prestigious awards.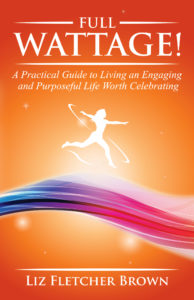 Full Wattage! is a Silver Medal Winner in the Readers' Favorite International Book Award 2013, A finalist in the USA Best Book Award 2013, and a finalist in the Eric Hoffer Book Award 2013.
"Liz has written a book that helps us all dance through the challenges and difficulties of life and come out looking like the best dancer in the room. This book will uplift and inspire you to higher heights and give you tips and strategies to succeed even in the midst of tough times!"
Dr. Willie Jolley, Hall of Fame Speaker and Best Selling Author of A Setback Is A Setup For A Comeback and An Attitude of Excellence!
Ignite Your Brilliance
4 Proven Steps to Ignite Your Brilliance and Create a Life Worth Celebrating!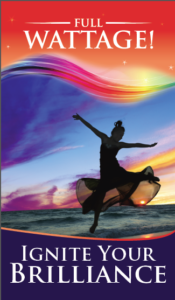 We are living in an overwhelmed world. More and more people are unhappy, stressed out and disengaged. How about YOU?
Do you ever have the nagging feeling that something is missing in your life? Even though you are successful in many life areas, do you deeply yearn for more?
The challenge is, most of us don't take the time in our busy worlds to step back and clarify what really lights us up. And if we don't know what that is, how can we go about creating it?
The Center for Full Wattage Living
The Ultimate "Full Wattage Living" Tools and Resources eCourse – Seven Essential Tools and Resources to Live a Purposeful, Joy-filled and Engaged Life.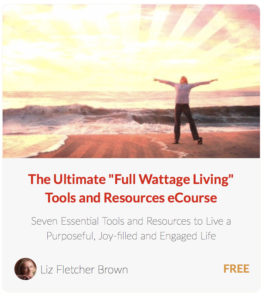 Are you ready to stretch into your fullness and live with Full Wattage! – Energized, Enthused, Engaged? Then these seven essential tools and resources will help you on your journey.
The course includes a new tool or resource each day for seven days, along with the information you need to integrate each tool into your daily life. You will get a powerful audio process, a guided meditation, downloadable worksheet and more.