Live with Full Wattage in Every Area of Your Life!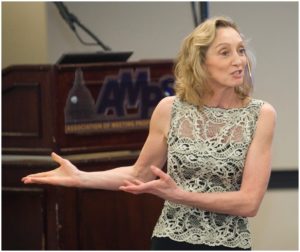 Are you ready to fully express and manifest your Core Brilliance in your personal and professional life? Do you want to feel alive with a sense of passion and purpose?
Is it your time to create a life and a business that fully honors all of who you truly are?
Are you ready for more joy, enthusiasm and wild abunDANCE?
We are living in an exciting time of great transformation. Old ways of being are falling apart and no longer work.  Oh, you noticed…
As a result you may be feeling disillusioned with your job, career… even your very lifestyle. Maybe you have a feeling, an intuition, a knowing that there is more to life.
Well, the good news is, NOW is the time to Get Bigger About Who You Are, and step forth into your Magnificence!
A whole new world of possibilities is emerging, and you are part of it.
Full Wattage Coaching helps you connect to that place where you:
are alive with a sense of meaning and purpose
integrate your values and beliefs in all you do
listen to your heart first and head second
fully express your natural strengths, gifts and talents
are clear, focused, self-assured and energized.
When you live from your Core Brilliance you are filled with vitality, joy and enthusiasm, because you are living in alignment with who you truly are.
And when you exude joy and enthusiasm you become like a magnet and attract the perfect people, circumstances and resources that you need to manifest your dreams.
What does the Full Wattage Coaching Process look like?
The Full Wattage Coaching Process begins with helping you to clarify and identify your sense of life purpose and your deepest values. This knowledge, sourcing from your own inner wisdom, will become a guiding force in all areas of your life, helping you to make key decisions with clarity and focus.
We will then work together (using specific tools and assessments) to support you in recognizing your natural strengths, talents and gifts.
Then, I will help you to envision the highest possibilities for all areas of your personal and professional life, living fully aligned with your Core Brilliance.
The next step in the process is to brainstorm possibilities, and then to commit to specific choices and actions that will lead you in the direction of manifesting your goals and dreams. Unlike traditional goal-setting processes, when you are working from your Core Brilliance, you will find that you are more naturally motivated to take the actions that you commit to.
And when obstacles come up, which they invariably will (otherwise why would you need a  coach) you will have an experienced partner standing by your side, encouraging you to take the leap, get bigger about who you are, and make the changes you want to make.
What can I expect to gain from Full Wattage Coaching?

Full Wattage Coaching will help you infuse all areas of your personal and professional life with purpose, passion, playfulness and abunDANCE. Clients report a higher level of self-awareness, a more balanced life, greater fulfillment, reduced stress, increased energy and motivation, better health, more satisfying relationships,  increased self confidence, greater prosperity… and much more joy and enthusiasm.
Why choose Liz Fletcher Brown as my coach?
First of all, my nickname is "the cosmic cheerleader" and I live up to that. Ask anyone who knows or has worked with me! Nobody will root for you more towards living the life of your dreams and aspirations.
In addition I commit to supporting you in:
More rapidly and consistently producing the results you want in life, while increasing your overall well being.
Helping you tap into your own inner wisdom and answers.
Believing in the power of your own resources and natural  creativity.
Being responsible for doing the work needed to achieve your ideal life / business.
Maintaining a holistic perspective, as I believe that all aspects of life are interrelated.
I also understand that the power of coaching lies in the strength of the caring bond between myself and my clients and I treat that with the utmost respect.
I will also unconditionally accept you just as you are.
I see every interaction with a client as a sacred opportunity to serve and I don't take that lightly. However, I do like to laugh and have fun.
Who is Full Wattage Coaching for?

You may be feeling stuck or dissatisfied in one or more areas of your life. Or maybe you just want more, personally or professionally. Perhaps you are going through a major transition, or would like to make significant changes in your life. Maybe you would like to explore a completely new direction. You may have a business, or would like to start a business, and want it to be meaningful and purposeful to you, as well as profitable and fun. Or perhaps you are not really clear on what you want but you know this is NOT it!
If any of these apply to you, then Full Wattage Coaching may be a perfect fit.
How do I know that Full Wattage Coaching is right for me?

There are a number of options to determine if Full Wattage Coaching is the right fit. Before beginning a one-on-one coaching program,  I offer an "exploratory" session so that we can determine if your needs match my approach and style. During this session you will have the opportunity to be coached by me. I will only accept you as a client if I know that I can help you manifest the results you want in your life, and if I feel that we would enjoy working together.
From time to time I offer introductory teleclasses. These are a good way to get to know me in a group setting. You can also get a good sense of my perspectives from my blog.
Do you work in person or by phone?
I do offer a limited number of in-person sessions in the Annapolis, Maryland area, however many of my national and international clients work with me via telephone or Skype. Many of my coaching packages also include access via email, and some include extensive online resources.
Do you offer group coaching?
I do have a number of group coaching packages and programs, especially for entrepreneurs who want to create their businesses "from the inside out". Group coaching can be offered in-person or via telephone (or a combination of both). Contact me for current program offerings.
What does Full Wattage Coaching cost?
Your investment will depend on whether you choose one-on-one or group coaching, as well as other factors such as the length of the coaching program. Fees are generally paid monthly, although discounts are given when paid in full at the commencement of your coaching program. For more information about fees, contact me.
How do I get started? I'd like to know more. What's next?
The next step is to contact me to schedule an exploratory session and we will take it from there.